Senior Advisor of M&A Business
Michael Lewshion has over 30 years of experience within the financial world and investment banking. Upon graduation from Columbia University, Mr. Lewshion became a Registered Representative at Bear Stearns, managing foreign institutional investor accounts for Banque Pictet and Saffra Banque, as well as domestic high net-worth individual investor equity portfolios. Later, he became Vice President of Investments at Morgan Stanley, managing institutional and individual investor accounts for both equity and debt portfolios. His professional investing and advising career has included all aspects of corporate finance, restructuring, M&A, capital placement, foreign listings, and strategic advisory to companies in a broad spectrum of industries. Mr. Lewshion is also experienced in financial public relations and investor relations.
Senior Vice President & President of M&A Business Group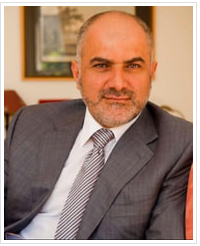 Hares Youssef is a businessman and philanthropist. His business career began in traditional industries such as metallurgy. In the past 10 years, he has been specializing in the development of virtual currency and investments in the IT sector, including the development of social media platforms, turning original IT ideas into groundbreaking products for worldwide audiences.
Hares Youssef is a patron of many charities in Ukraine and is an active supporter of education initiatives under the auspices of the Foundation For Unesco - Education For Children In Need. A variety of projects have been established with the support of Hares Youssef, such as the Hares Youssef Boys School and Hares Youssef Girls School. In 2007 President Viktor Yushchenko of Ukraine appointed him as his envoy and policy adviser for the Middle East.
Vice President & President of Financing Business Group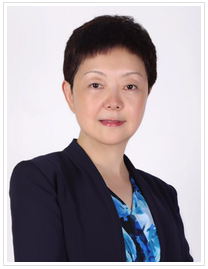 25 years ago, Lucy Liu started her professional career at a government agency in China and was in charge of the procurement department. Later on, she started her own international trading and consulting business. As a consultant for 10 top companies in Europe, she had been representing these companies to make very successfully deals with the Chinese government. Throughout the years, she has built up a very strong relationship with Chinese government networks, as well as making many connections in the financial industry worldwide. In 2013, Lucy Liu became the director in China for a financial company belonging to the SGCI Group, who was a listing sponsor for NYSE-Euronext. At the time, she worked on projects involving many Chinese state-owned enterprises for the One-Belt & One-Road initiative, providing financial solutions. Since 2016, Lucy Liu has joined SGCI's HQ as the Vice President responsible for Asia, focusing on the China-Mainland market. She is providing consulting services for IPOs, RTOs, fund raising, overseas mergers and acquisitions, investments and financing services for many large enterprises, including state-owned companies.
Vice President & President of IPO Business Group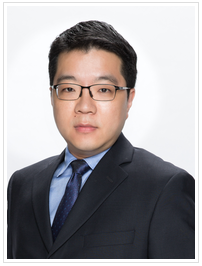 Jacky Chang started his professional career over 20 years ago working for one of the top 5 securities company in Taiwan. Later, he had a very successful 10 years within the Securities industry, acting as a financial analyst and sales manager for institutional investments. Between 2007-2016, Jacky Chang engaged in IPO, SPO, fund raising and IR activities for US and Taiwan listed companies. In 2016, Jacky Chang joined the financial services company, SGCI. As Vice President, he is responsible for the Asia market and has successfully completed several company IPOs on the Frankfurt Stock Exchange and NASDAQ. Jacky is fluent in English and Mandarin.

Investor Relations Director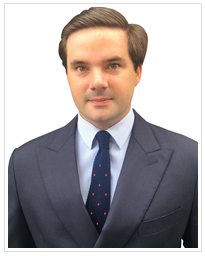 Pierre is a French multi-entrepreneur. He launched his first business, a French clothing brand, at the age of 21. With a background in law and financial analysis, in the past 5 years Pierre has been responsible for corporate finance activities across Africa, Europe and Asia, as head of investor's relation for an International merchant bank. Since 2017, Pierre co-leads the investor relations department for SGCI, bringing together a pool of European and International investors. Pierre loves to open his top-ranked business network to create « eurasia » and « eurafrica » partnerships and M&A opportunities. Finally, Pierre is a wine-lover.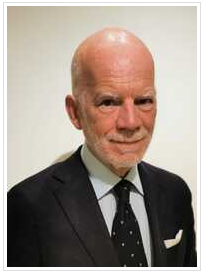 Jean Ruffin has a 11 year professional history of working for Beaux Arts Magazine based in Paris, France, where he was in charge of the development and partnerships with art professionals, museum directors, and art and antique dealers. Mr. Ruffin then founded the communication and PR agency, L'Agence de L'Art. In addition, for the past two years, he has been an acting consultant for La Biennale Paris. Jean has a rich background in event organization, media consultations, and public relations.